Custom vinyl banners are an inexpensive sign solution. Get yours today
Vinyl Banners MN
Vinyl banners are an especially inexpensive way for any business, group or individual to communicate information. Whether it is for a tradeshow, special event, or grand opening, we have a vinyl banner for you. Our skilled designers can help walk you through a layout, or you can upload your own design and get started right away.

Vinyl banners can be used for interior, exterior, temporary or extended use. With our many finishing options, including grommets, pole pockets, and wind holes, we can help make a banner that will be exactly what you need! See our options below to help choose what is best for your application!
Fast Service, Quality Products, Reasonable Prices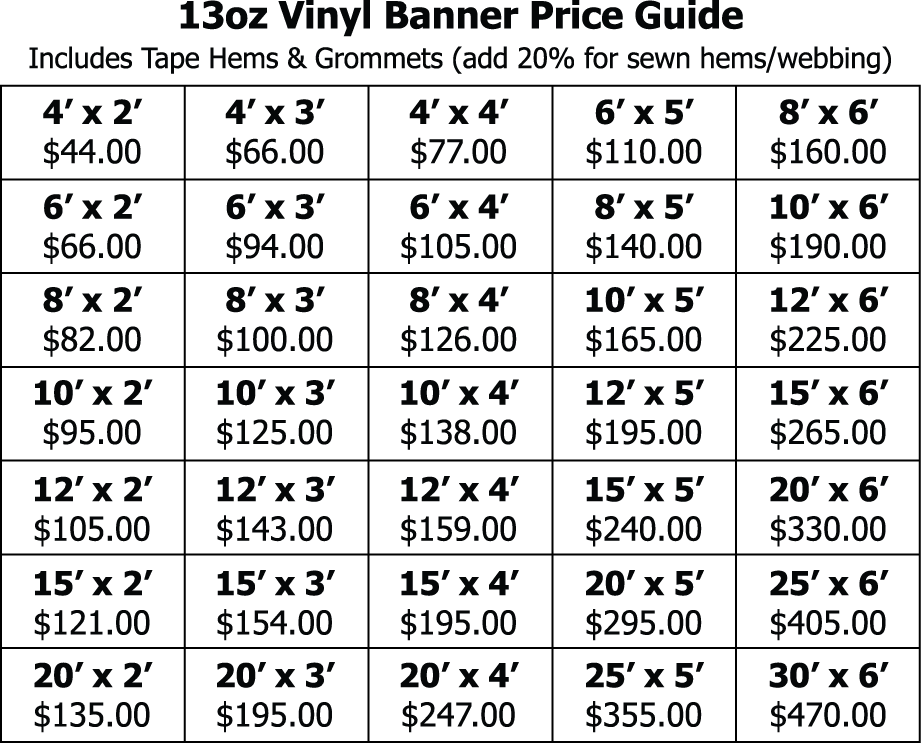 13oz Vinyl Banners are great for long term use indoors or short term use outdoors. The 13oz vinyl is water resistant and can withstand rain and other harsh elements.
- Single-sided banner
- Full-color printing
- Tape hems
- Grommets
All pricing includes:
- Double-sided printing available
- Pole pockets and reinforced hems available for an additional fee
- Layout and design assistance available
- Call for pricing on sizes not listed
Supply your business with custom vinyl banners.
All pricing includes:
- Single-side banner
- Full-color printing
- Taped hems (sewn is an option for an additional charge)
- Grommets
18oz Vinyl Banners are a great solution for long-term use outside, or when you need that extra durability. The vinyl is water resistant and heavy duty for those tough projects.
18oz Vinyl Banner Pricing
- Double-sided printing available
- Pole pockets and reinforced hems available for an additional fee
- Layout and design assistance available
- Call for pricing on sizes not listed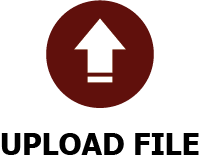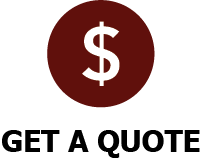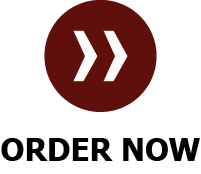 Products
Other Services